( Translated from
viewtopic.php?f=7&t=445
post by carles » Sat Mar 21, 2020 1:10 pm )
Hello,
Continuing with the design procces of our blog, today's objetive is build the styling design layout of our pages, just the basic concepts and the working metodology.
Following our great mockup we will try to divide our blog page in 3 parts: header content and footer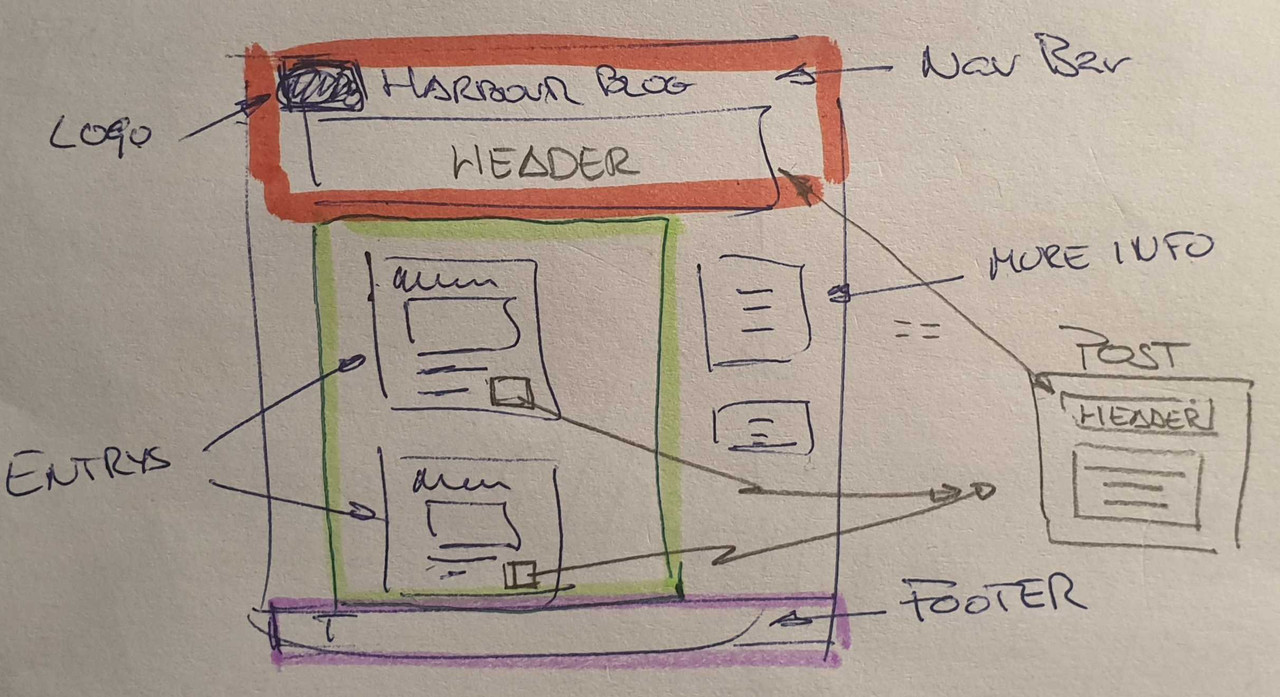 We will try to learn how to create these big blocks and we will add also a border to all the parts to be able to see the behavior and layout of the css
and the styling design of every part.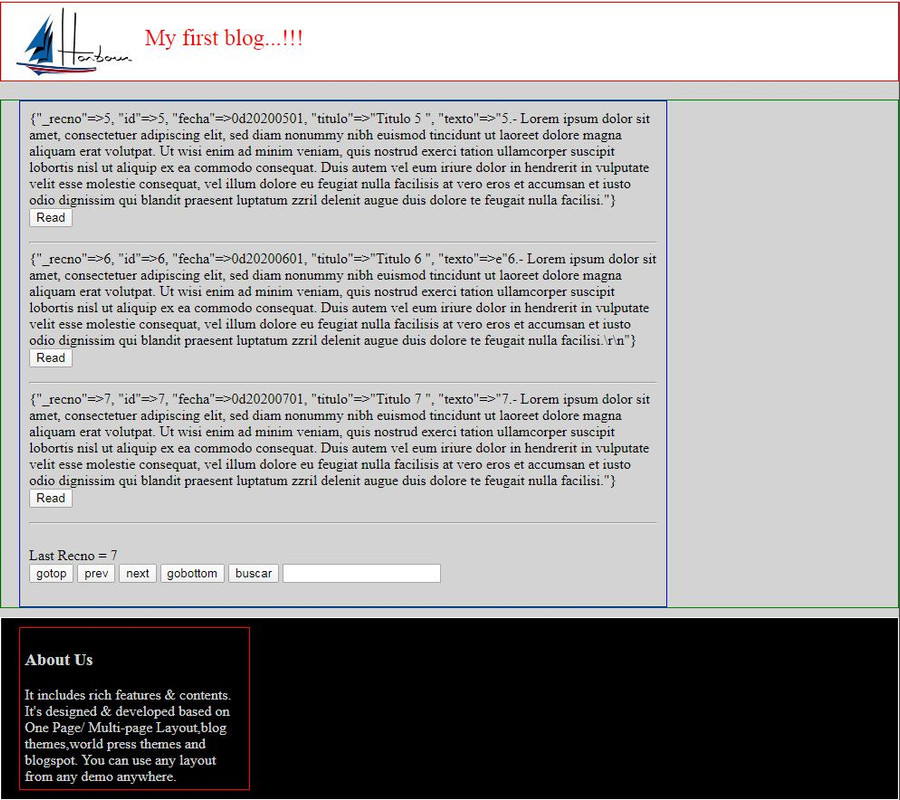 We will review the structure of our project that btw is the objetive of this course (learn how to create a web app).
We have added 2 new folders:
- Css (were we keep all the style files )
- Images (where we will put our resources)
All the explanation of the proccess is in the video ( I was need to grab 2 times
) and you can download from this link:
https://www.youtube.com/watch?v=Kj_R2ub9bII
Now our blog is getting into shape !!! , but the most important thing is that we will understand the procces that we need to use to build our application.
After done the exercise, I've upload it to the linux server:
http://xbhosts.com/
and as always it was running properly without change anything
you can test at ->
http://54.37.60.33/hblog3/
And here in this forum we will leave the questions about the 3rd part of the workshop
The code can be downloaded from here:
https://github.com/carles9000/hblog3
In the next part, we will reflect the principal definitions of the initial example into bootstrap and we will see if then it will take a professional
and modern look.
Nice weekend.
C.